Share
Patrick Mahomes Acrylic Skateboard Wall Art Acrylic
Regular price
$272.99 USD
Regular price
$389.99 USD
Sale price
$272.99 USD
Unit price
per
Product Details

Get your wall stylish look with Acrylic Skateboards perfect for your Sports Wall Art.

It comes with intructions manual of how to hang the wall art and all the necessary hardware.
All Acrylic products are handmade, finely cut, polished and heat-treated for the perfect shine and sparkle.


How to hang it on the wall?
You will be provided manual with the product of how to install the product on wall. Also our team is ready to guide you through Chat Bot & e-mail service.
Video guide is also available.

Tracking Details -
We ship and deliver all orders in 5-10 business days via a tracked delivery service. As soon as your order is shipped, we email you the tracking number, so you can follow your package's way from the start.

Shipment.
We ship it worldwide. Add your products in the cart, go to checkout, add your address, and the system will calculate your shipping cost.

In case of damaged item –
If your item(s) arrive in a damaged condition when unboxing, we will send you new ones free of charge. Send us an email to myideasportscanvas@gmail.com and our helpful team will assist you within 24 hours.

Dimensions (In Inches) - H 31.5 x W 8 x D 0.2

Weight - 1.2 KG

Primary Material - Acrylic

Print – Digitally printed acrylic print

Room Type - Living Room or Games Room

Dimensions
(In Centimeters) - H 80 x W 20 x D 0.5
Actual Sizes
Delivery

Canvases are printed and hand made-to-order. Your canvas will ship within 24 hours.

Canvases ship from our warehouses in Florida or India and usually take 5-7 business days to reach customers anywhere in the world. Once your order ships you'll receive a tracking number.

All sales are FINAL! Depending on how busy we are your canvas will literally be printed, built and packaged within a few hours of you placing the order. Although your package may not get picked up by our shippers for 24-48 hours, we've already paid for shipping.
Get your wall stylish look with Acrylic Skateboards perfect for your Sports Wall Art.
It comes with intructions manual of how to hang the wall art and all the necessary hardware.
All Acrylic products are handmade, finely cut, polished and heat-treated for the perfect shine and sparkle.

How to hang it on the wall?
You will be provided manual with the product of how to install the product on wall. Also our team is ready to guide you through Chat Bot & e-mail service.
Video guide is also available.

Tracking Details -
We ship and deliver all orders in 5-10 business days via a tracked delivery service. As soon as your order is shipped, we email you the tracking number, so you can follow your package's way from the start.

Shipment.
We ship it worldwide. Add your products in the cart, go to checkout, add your address, and the system will calculate your shipping cost.

In case of damaged item –
If your item(s) arrive in a damaged condition when unboxing, we will send you new ones free of charge. Send us an email to myideasportscanvas@gmail.com and our helpful team will assist you within 24 hours.

Dimensions (In Inches) - H 31.5 x W 8 x D 0.2
Weight - 1.2 KG
Primary Material - Acrylic
Print – Digitally printed acrylic print
Room Type - Living Room or Games Room
Dimensions
(In Centimeters) - H 80 x W 20 x D 0.5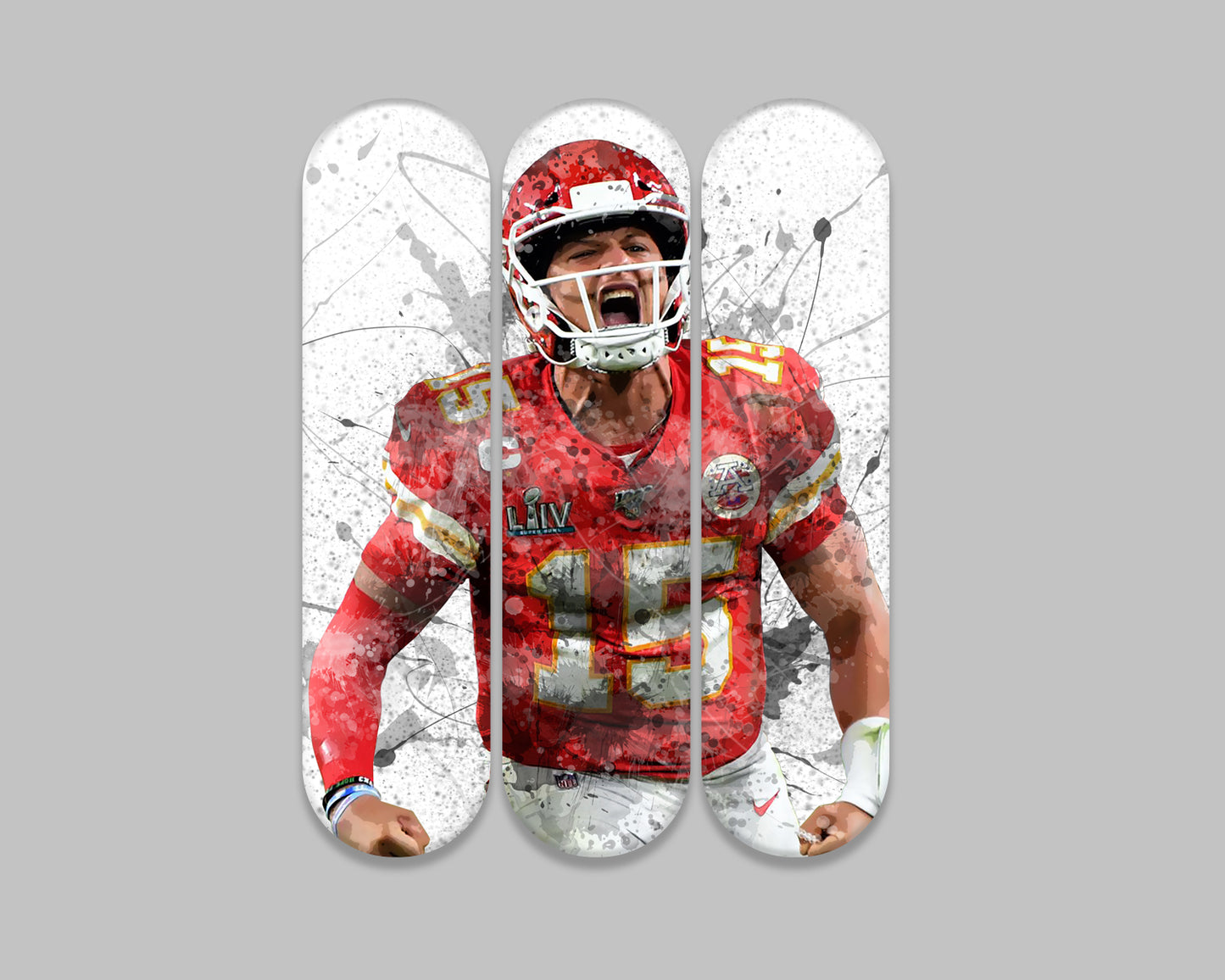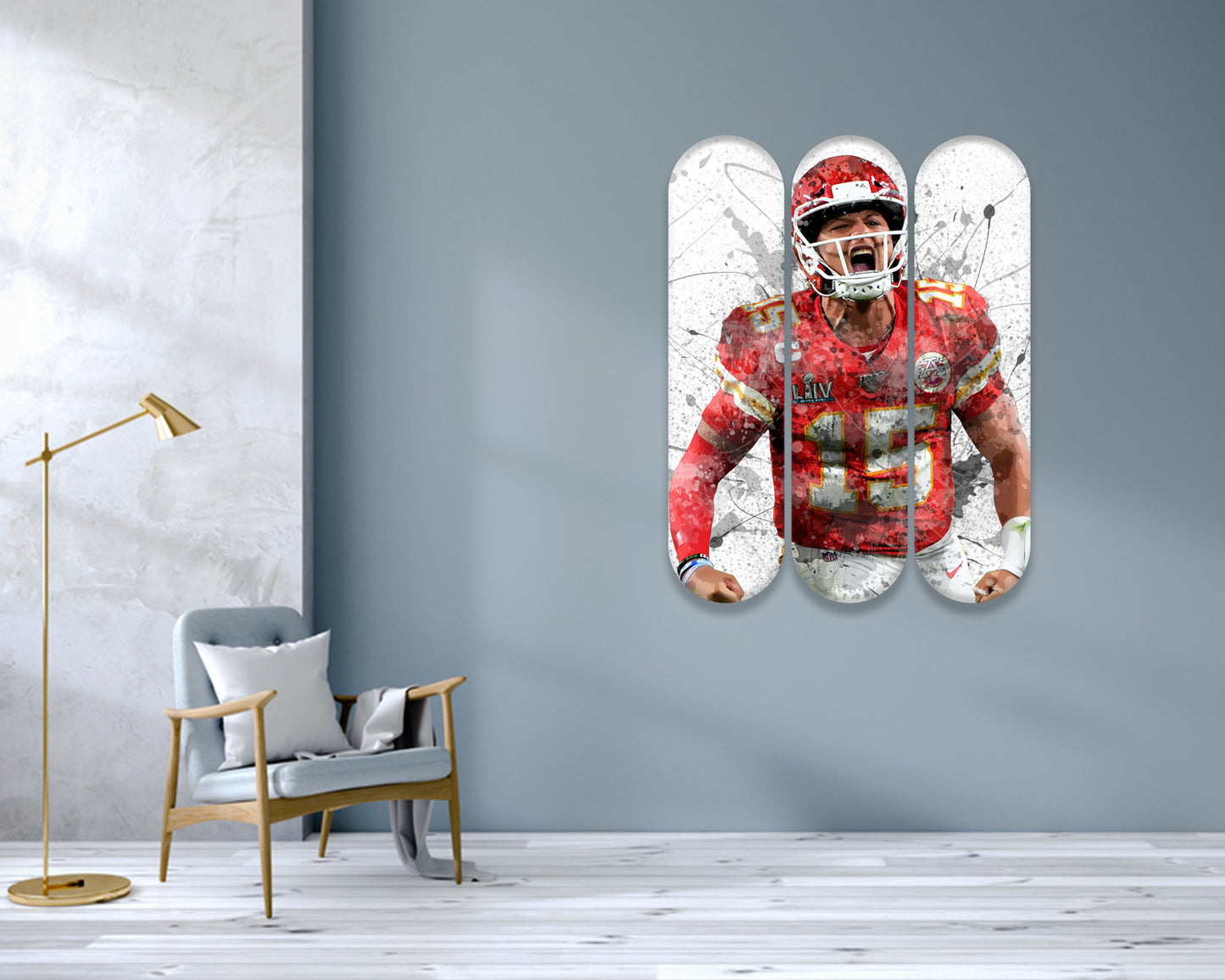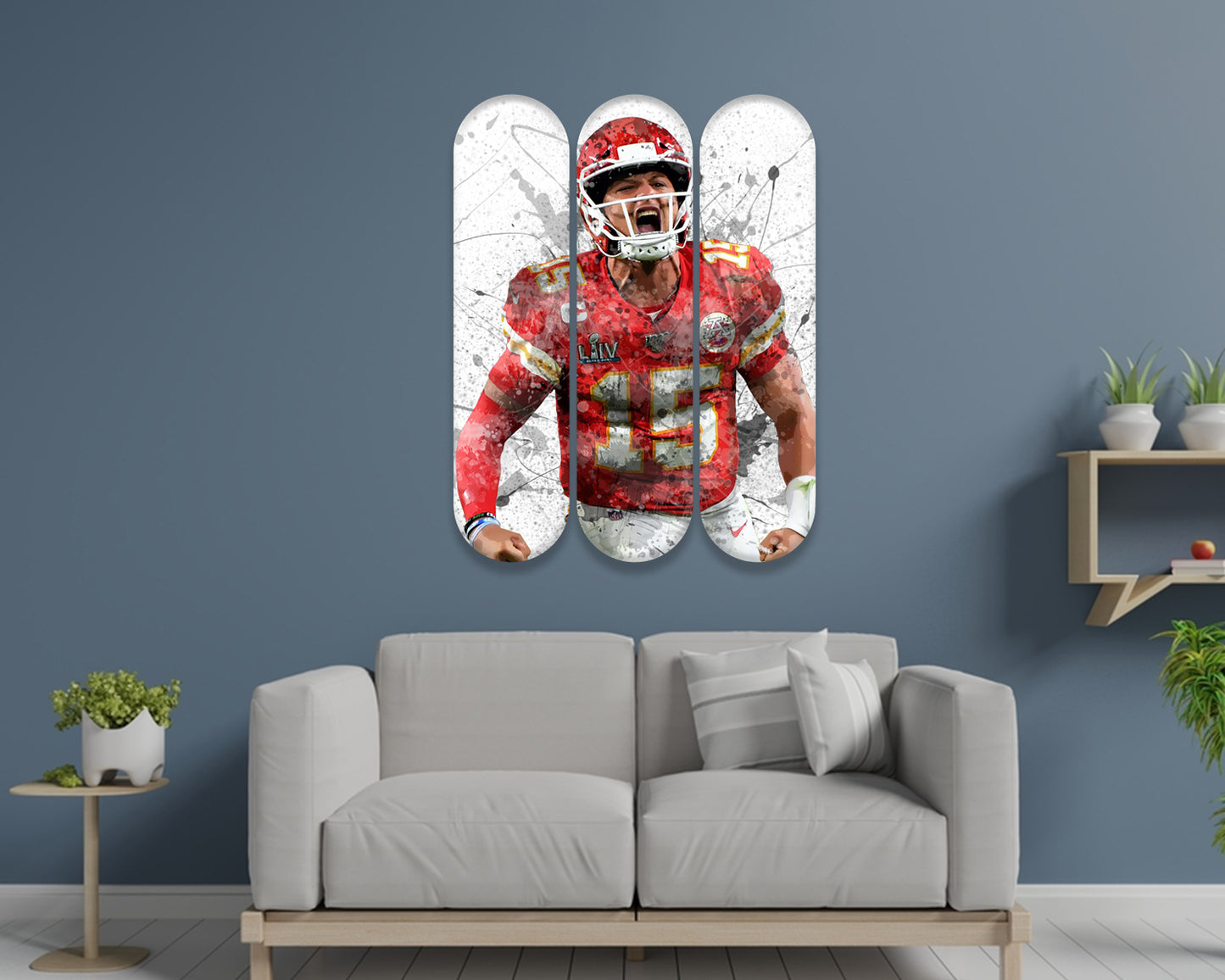 Skateboard/Surfboard FAQs
Frequently asked questions about Acrylic Skateboard & Surfboard are answered below. You can also send us a e-mail if you have any questions!
Click here for more details